Quantum partners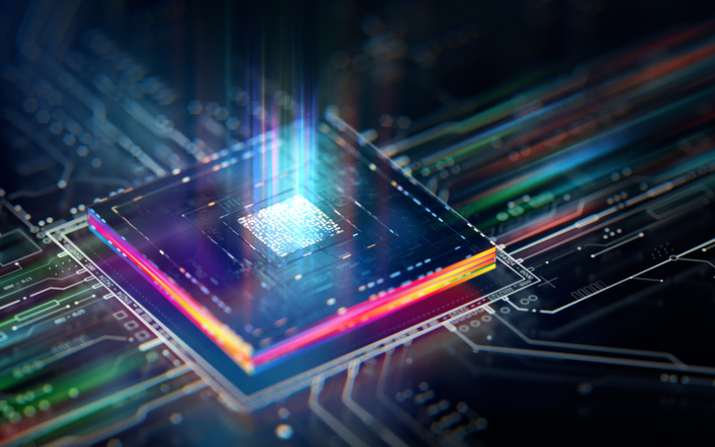 Published on
May. 5, 2023
Cleveland Clinic and IBM recently unveiled the critical piece of their 10-year Discovery Accelerator partnership: a newly installed IBM Quantum System One, considered the first advanced computer system in the world devoted mainly to healthcare research.
Case Western Reserve will play a role in that research—with faculty benefiting from the computer's super-processing power and having student scholars learn a system regarded as the ultra-fast future of 21st-century computing, said Vipin Chaudhary, chair of computer and data sciences at the Case School of Engineering.
"This is a huge step in quantum computing overall, and one that really gives Case Western Reserve an opportunity to be a part of the high-tech future," said Chaudhary, who attended the unveiling at Cleveland Clinic. "Further, this will help us retain the best talent in Cleveland and Northeast Ohio. This could be a big step in making this region a true ecosystem for quantum computing."
Also attending were leaders from IBM and Cleveland Clinic; Susan Monarez, deputy director of the federal Advanced Research Projects Agency for Health (ARPA-H); Congresswoman Shontel Brown (OH-11); Lt. Governor of Ohio Jon Husted; and Cleveland Mayor Justin M. Bibb.
Accelerating biomedical research
Announced in 2021, the Cleveland Clinic-IBM Discovery Accelerator is a joint center leveraging Cleveland Clinic's medical expertise with IBM's expertise in technology, including leadership in quantum computing, according to its website.
The partnership's goal is to accelerate biomedical discoveries by reducing what now takes up to 20 years: the path from discovery to testing to deploying new drugs or technologies to help patients.
Quantum computing is an emerging technology that harnesses the laws of quantum mechanics, running multidimensional quantum algorithms to solve problems too complex for classical computers, according to IBM's website. 
Research partners
Case Western Reserve will be joined by Cleveland State and Kent State universities as strategic academic partners as part of the quantum-computing initiative, Chaudhary said.
Cleveland Clinic said it would develop an educational curriculum for students from high school through the professional level—curriculum expected to include training and certification programs in data science, machine learning and quantum computing.
IBM and Cleveland Clinic are also planning workshops and other events to expose a wider population to the technology.