New Faculty Spotlight: Steve Majerus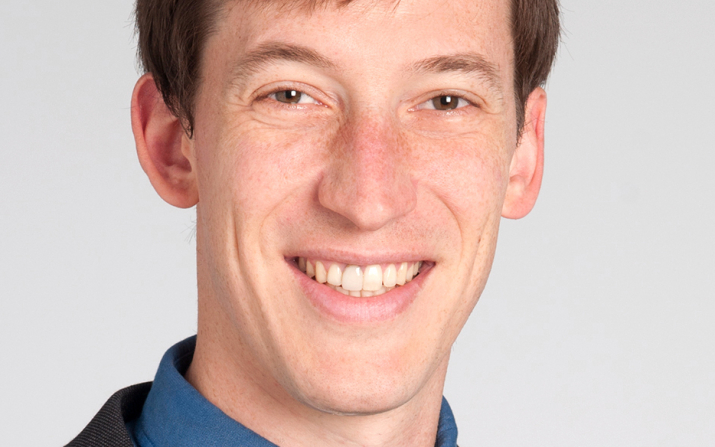 Published on
Aug. 11, 2022
Steve Majerus
Assistant Professor
Department of Electrical, Computer, and Systems Engineering
From a young age, Steve Majerus loved taking things apart and tinkering with his dad's tools, ultimately drawing him to engineering. Majerus formalized those interests right here at Case Western Reserve University where he received a bachelor's, master's and PhD in electrical engineering. 
During his time as a student, he worked on writing a grant with his adviser and when it received funding, decided to stay for a PhD. "I didn't know at the time that agree to stay in graduate school would set me on the path towards professorship," he shared.
Now, his research focuses on implantable medical sensors, electrical and ultrasonic neuromodulation, flexible and nanocomposite sensors, bio-signal processing and application-specific integrated circuits. With those expertise in mind, Majerus will teach MOS Integrated Circuit Design with the goal to develop a course focused on sensors and sensor interfaces, including an experiential element.  
"Engineering courses often turn into math courses," he said. "When there is only one right answer, it doesn't allow students to answer the 'why' question. That can be learned through trial and error which is why experiential learning (in addition to theory) is important in engineering."
Learn more about Majerus through the questions below.
What is your favorite thing about engineering?
I'm a problem solver and that's the fundamental reason engineering exists. I also enjoy the process of simplifying a complex problem down to the key constraints, which then set bounds on how creative an engineering solution can be. And when it comes to research, there's nothing better than seeing sci-fi become reality.
What are you most looking forward to at Case Western Reserve University?
I'm looking forward to teaching! But I'm also eager to develop new research directions that are more theoretical and less focused on getting into clinical applications.
If you're a Cleveland local, what is your favorite thing to do in Cleveland? If you're new to Cleveland, what're you most looking forward to exploring?
I like observing the seasons and how people's behavior changes with them. When it's summer you really have to take advantage of the weather outside!
What's the best piece of advice you've ever received?
In every group there are the people who do the work and the person who picks up the pizza—you choose which one you'd like to be.