New Faculty Spotlight: Shuo Li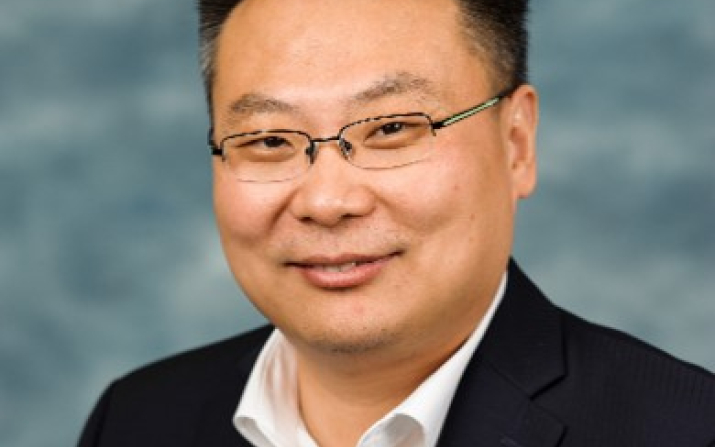 Published on
Aug. 23, 2022
Associate Professor
Biomedical Engineering and Computer and Data Sciences 
Shuo Li grew up with a deep interest in the medical field, but when it was time for college, he decided to purse a degree in software engineering, followed by a PhD in computer science. Eventually, he was able to pair his interests with his education through state of the art AI research in biomedical engineering, which he did for 15 years. 
Now, all of his experiences and passions come together at CWRU where he as a dual appointment in the Department of Biomedical Engineering and Computer and Data Sciences. 
Focused on AI in medical imaging, Li is looking to develop a class on the topic that will be cross-listed between biomedical and computer and data sciences to "allow flexibility and encourage diversity". The class will cover multiple themes over a wide spectrum of recent machine learning developments. 
Learn more about Li through the questions below.
What is your favorite thing about engineering?
My favorite thing about engineering is with how it bridges science and real life to make advancements to society. We often think of science to be theorems and laws that are only applicable under strict preconditions, but in "real life", it is difficult to maintain the perfect environment that we create in a laboratory. The beauty of engineering is that it builds designs and solutions based on this scientific knowledge, reshapes it so that it becomes applicable in our day-to-day lives, and ultimately create a better society.
What are you most looking forward to at Case Western Reserve University?
I am most looking forward to the creativity and diversity displayed here at Case Western Reserve University (CWRU). CWRU provides platforms and opportunities that encourage creative solutions to real-life problems. CWRU promotes diversity, equity, and an inclusive community where I can reach my full potential. Personally, my goal is to advance the medical field by combining artificial intelligence with medicine. The wide-range of collaborations on and off campus, including with hospitals, provide a wonderful environment to foster the development of new technologies that will advance the field of medicine.
If you're a Cleveland local, what is your favorite thing to do in Cleveland? If you're new to Cleveland, what're you most looking forward to exploring?
This is my first time living in Cleveland. I'm most excited to check out the local sports teams: The Cavs, the Browns, and the Guardians. I am also looking forward to seeing the world-famous Cleveland Orchestra.
What's the best piece of advice you've ever received?
Stay hungry, stay foolish