New Faculty Spotlight: Elias Ali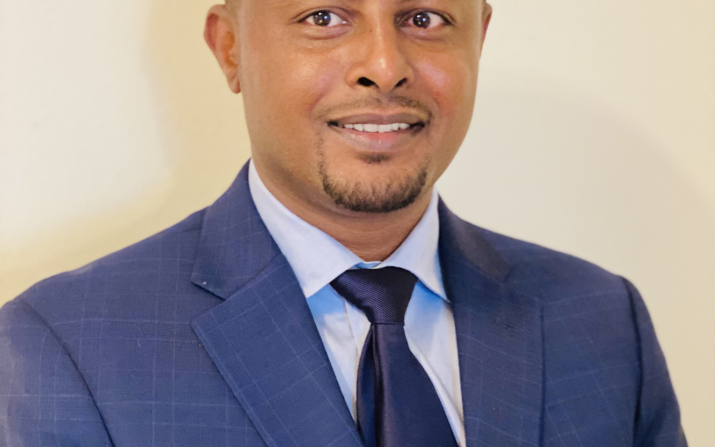 Published on
Aug. 3, 2022
Elias Ali
Assistant Professor
Department Civil and Environmental Engineering
Ali has had an interest in civil engineering since he was in high school. Now, he hold a bachelor's, two master's and a PhD in the field. He joins the university from The University of Alabama in Huntsville with more than five years of professional experience as a structural engineer.
Ali focuses on both the computational and experimental investigation of resilient and sustainable structural components, structural systems, and infrastructures under extreme loading environments, composite materials. thin-walled structures, and cross-laminated timber (CLT). Combining his education and professional experience, Ali will provide students with the information they need to succeed through courses like Matrix Analysis of Structures (ECIV321), Strength of Materials (ECIV310) and Statics & Strength of Materials (ENG 200). He also plans to dive into topics related to structural design and performance under extreme loading environments, like fire and blast.
Learn more about Elias Ali through the questions below.
What is your favorite thing about engineering?
I am always fascinated by the fact that engineering is a field where one builds up problem-solving skills, not just for a few but to solve problems of society as a whole.
What are you most looking forward to at Case Western Reserve University?
I look forward to sharing my expertise and knowledge with students on engineering design, concepts, analysis, and modeling that are fundamental to any engineering field.
If you're a Cleveland local, what is your favorite thing to do in Cleveland? If you're new to Cleveland, what're you most looking forward to exploring?
I heard a lot about the beautiful parks in and around Cleveland and look forward to exploring with my family.
What's the best piece of advice you've ever received?
"Be interested in what you do!!"