New Faculty Spotlight: Chris Pulliam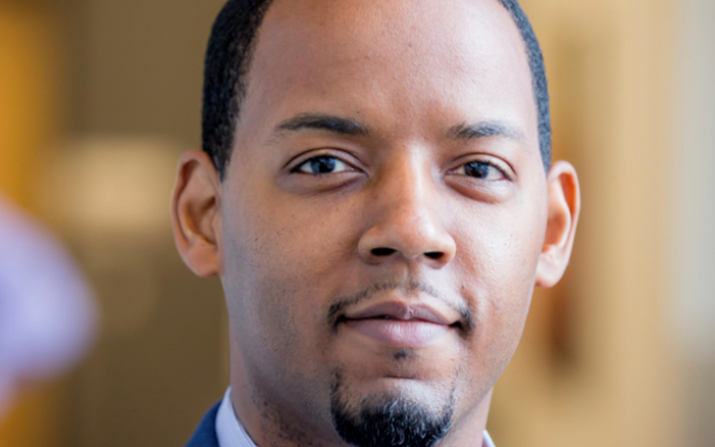 Published on
Aug. 5, 2022
Chris Pulliam
Assistant Professor
Department of Biomedical Engineering
Growing up, Chris Pulliam loved taking things apart to understand how they worked. With that in mind, he pursued an education in biomedical engineering right here at Case Western Reserve University where he received his bachelor's, master's and PhD in the field. CWRU is also where Pulliam started to develop an interest to become a professor. After graduating with his PhD, Pulliam decided to start his career in industry, but the words of his mentors' lived in the back of his mind and he knew he'd eventually jump on the opportunity to return to a university setting. 
"The opportunity to return to Case [Western Reserve] was a hard one to pass up," Pulliam said. "The students, faculty, and hospitals make this a unique place and I'm excited to find ways to contribute to the community."
Pulliam's research focuses on technology that can "unobtrusively provide insights into how our bodies are functioning". He's looking to how the data can be used to make more informed decisions, or as he says "making the data 'actionable'". Specifically, he is developing technologies that provide more accurate assessments of motor function for individuals with neurological injury and using that to drive clinical decision support systems that aid clinicians in identifying the right treatment and the right time to maximize recovery.
In the classroom, Pulliam will teach technical elective courses in the biomechanics or devices and instrumentation tracks. He views his job as the facilitator, guiding students' fundamental understanding of concepts as well as a their real world applications. "There is a practical curiosity that I try to tap into and awaken," he said. "It serves us well, particularly in the areas of health and human sciences. 
Learn more about Chris Pulliam and what he's looking forward to at CWRU through the questions below. 
What is your favorite thing about engineering?
I find that in engineering, we are constantly designing new ideas and concepts to overcome meaningful problems. I draw a lot of energy that from building something that (hopefully) makes people's lives easier or better. That creative side may not be what immediately comes to mind when people think about the word "engineer" but it is easily my favorite thing about our field.
What are you most looking forward to at Case Western Reserve University?
Giving back. There's a long list of people that I met at different stages of my education here at Case [Western Reserve] (many are still here!) that invested in me. Helped me mature as a person. Developed me as an engineer and scientist. I am excited to have a chance to pay it forward and hopefully be a spark that lights the fire in others.
If you're a Cleveland local, what is your favorite thing to do in Cleveland? If you're new to Cleveland, what're you most looking forward to exploring?
My wife and I are foodies so we're excited to plug back into the food scene. We are also big basketball fans and look forward to seeing the Cavs play. Lastly, I'd be remiss to overlook the Metroparks—being outdoors hiking or on the water fishing are some of my happy places.
What's the best piece of advice you've ever received?
One of the principles my parents instilled in me is to do everything I do, big and small, with excellence. Over the years I've seen quotes that captured that lesson in different ways, but I've tried to approach life that way and it's helped me stay grounded.
"If I cannot do great things, then I can do small things in a great way." - Martin Luther King Jr.
"If you do enough small things right, big things can happen." - John Wooden