New Faculty Spotlight: Bridget Hegarty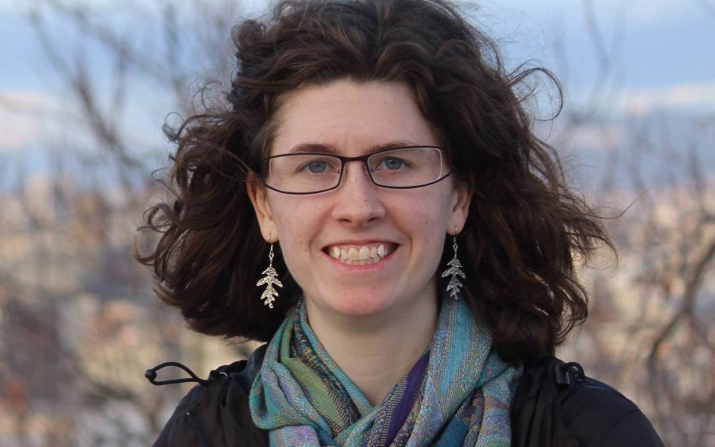 Published on
Aug. 11, 2022
Bridget Hegarty
Assistant Professor
Department of Civil and Environmental Engineering
Bridget Hegarty's inspiration to pursue engineering happened at Rensselaer Polytechnic Institute's camp for high school students. After that summer, she knew she would apply to colleges with a strong engineering program, landing her at Cornell where she received her bachelor's and Yale for her master's and PhD. 
It was during her undergraduate studies that she fell in love with research, and during her PhD where she decided to become a professor. "I wanted to become a professor to be able to further pursue my specific research interests, diversify engineering, and influence the direction of engineering education," she said.
Because of her early exposure to STEM through camp, Hegarty is committed to both supporting STEM outreach programs and encouraging others through her lab and classroom to pursue the field, especially people who might not see facets of their social identity represented. 
With a research focus on the microbiology of the built environment—both fungi in indoor spaces and viruses in drinking water—her ultimate goal is to understand microbes and then engineer their communities to preserve both human and environmental health. In the classroom, she will teach courses that bring together biology, data science and the environment, starting with a class in environmental biotechnology. 
"With my teaching, I strive to prepare my students to be independent and curious learners," Hegarty said. "Two ways I do this are by encouraging participation and by asking leading questions to help students gain confidence in answering their own questions."
Learn more about Hegarty through these questions.
What is your favorite thing about engineering?
I have always enjoyed many different subjects. I was drawn to engineering because of its focus on problem solving and, specifically, to environmental engineering because of how it brings together many disciplines (and perspectives) to protect both environmental and human health.
What are you most looking forward to at Case Western Reserve University?
There are so many things! Among them: I've heard amazing things about Case's students, I'm looking forward to starting my own lab and being in a small department again.
If you're a Cleveland local, what is your favorite thing to do in Cleveland? If you're new to Cleveland, what're you most looking forward to exploring?
I'm looking forward to exploring the many parks in the area both for hiking and biking (and once it starts snowing, cross-country skiing!).
What's the best piece of advice you've ever received?
"Don't let the perfect be the enemy of the good."