New Faculty Spotlight: Abhinendra Singh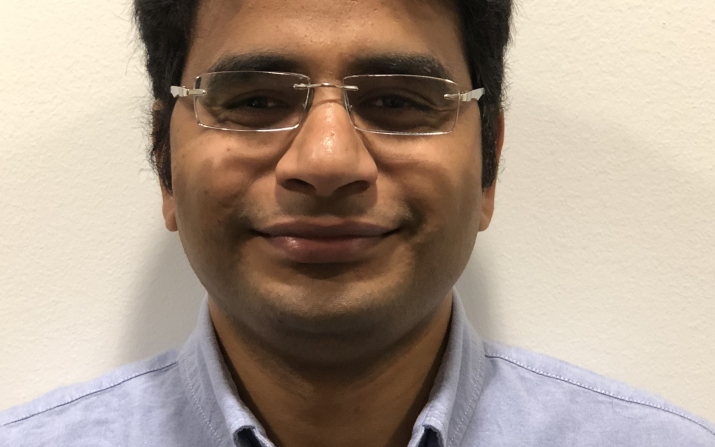 Published on
Aug. 23, 2022
Abhinendra Singh
Assistant Professor
With an interest in basic science that dates back to his childhood, Abhinendra Singh knew he wanted to pursue a science major in college. While studying physics as an undergraduate student, he grew a fascination with engineering because "it involved solving real-world problems". He saw his interest through by pursuing a PhD in mechanical engineering. After studying both physics and mechanical engineering, Singh took a postdoc where he was introduced to yet another interesting form of science—chemical engineering. 
"During this journey from physics to mechanical to chemical, I have cultivated a deep interest in maths, basic science and engineering," he said. "Interestingly, currently, my research is at the intersection of engineering and physics. I approach a problem like a physicist but am always thinking like an engineer as to what real world problem would my work resolve."
Now, the assistant professor in the Department of Macromolecular Science and Engineering focuses on disordered soft matter particulate systems, which are everywhere around us. As a curiosity-driven researcher, Singh is inspired by nature and is constantly fascinated by "why and how things behave the way they behave." He asks questions like, "What are the minimal ingredients needed to solve this problem?" and "How can I apply that understanding to some real-world problems?". At CWRU, he hopes to develop numerical tools that bridge the gap between numerics and industrially, biologically or naturally relevant problems in soft matter. 
In addition to research, Singh plans to introduce courses that cover the numerical aspects of soft matter by providing current and relevant knowledge related to coding and numerics early in a students career.
"I am excited to bring my multi-disciplinary background to Case Western, which will benefit students from varied backgrounds and departments," he said. "For me, the best part of mentoring a student is witnessing a student grow and mature."
Singh is also committed to diversity in science "since people with distinct backgrounds and upbringings offer unique perspectives and their collective efforts enhance the innovation and comprehensiveness of results". 
Learn more about Singh through the questions below.
What is your favorite thing about engineering?
Engineering deals with the application of basic science to real-world problems. The best part about Engineering is: one builds up skills to solve the problems of society as a whole using a framework deeply rooted in basic science.
What are you most looking forward to at Case Western Reserve University?
So many things to look forward to! I am keen on sharing my expertise and knowledge in developing simulation schemes and theoretical models with CWRU students about whom I have heard so many great things. I am also excited to be working on some interesting engineering and societal problems with my colleagues at the Department of Macromolecular Science & Engineering, as well as other departments like Chemical Engineering, Computer Science, Material Science, etc. I am also enthusiastic in contributing to many other efforts like "Art of Science", "Diversity 360".
If you're a Cleveland local, what is your favorite thing to do in Cleveland? If you're new to Cleveland, what're you most looking forward to exploring?
I love spending time outdoors with my family, so I am looking forward to exploring parks in Cleveland. I am also a Rock music fan, so I am excited to explore the Rock & Roll Hall of Fame.
What's the best piece of advice you've ever received?
One principle for life that my parents instilled in me: "Give your best to everything you do without thinking/worrying about the future. Chase excellence and success will follow."