Graduating Student Spotlight: Xinming Wang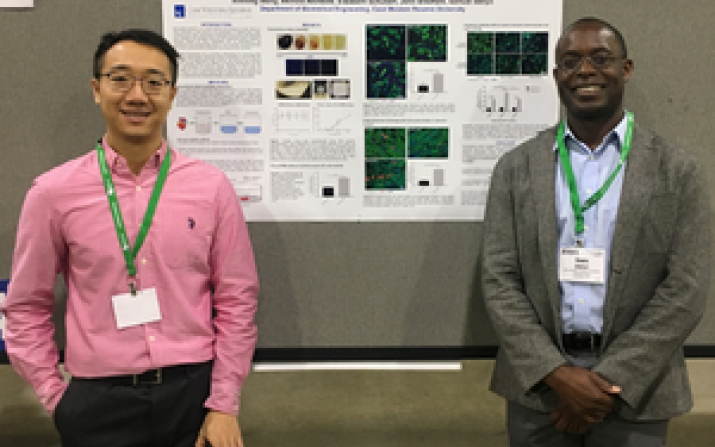 Published on
Apr. 4, 2022
Student Spotlight: Xinming Wang, Graduate (on left in photo)
Biomedical Engineering
Q: Why did you choose this area of study for an advanced degree?
A: I'm very interested in tissue engineering and would like to do scientific research in the future
Q: What are your plans after graduation?
A: I hope to find a faculty position in a university in China
Q: What's your favorite memory of CWRU?
A: Everything here is memorable. It is sad to leave here since every moment has been great, like the moment I completed a 12-hour long experiment, the moment my paper got accepted, and the moment I developed new ideas in a lab meeting. However, CWRU has prepared me for more challenging work and I feel that it is time to move onward!
Q: What is your advice for a student starting a graduate or professional program at CWRU?
A: CWRU provides a lot of fascinating facilities. It would be beneficial if a student knows the core facilities. Many important experiments in my study are conducted at the core facilities. They really strengthened my publications.