Graduating Student Spotlight: Raj Mukkamala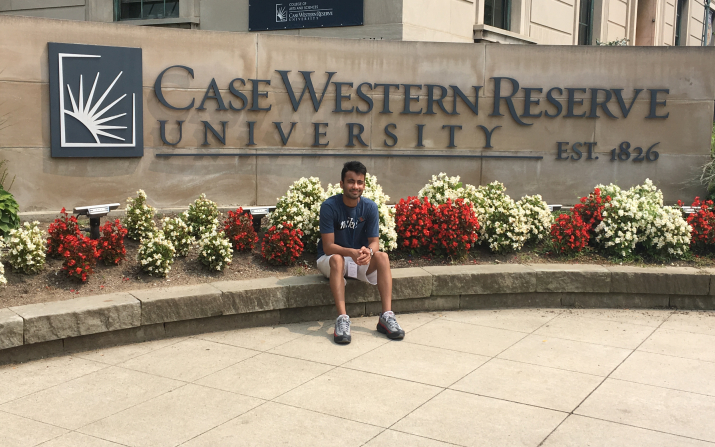 Published on
Mar. 31, 2022
Student Spotlight: Raj Mukkamala, Undergraduate 
Majors: Chemical Engineering 
Q: Why did you choose this area of study?
A: Chemical Engineering is an incredibly versatile subject where you dive into a blend of physics, chemistry, mathematics, and industrial engineering. I was attracted to the breadth of opportunities a chemical engineering degree provides and am confident that I can use my ChemE foundations to make an impact in a wide array of labs/industries. 
Q: What are your plans after graduation?
A: I'll be pursuing a Ph.D. in Chemical Engineering at the California Institute of Technology (Caltech) starting in the Fall of 2022. I hope to work on projects at the interface of experimental and theoretical polymer science to address challenges in the food, energy, and water nexus. 
Q: Why did you choose Case Western Reserve University?
A: The main reason I chose CWRU is because of the students. The students at CWRU are some of the most creative, caring, and hardworking people out there. Moreover, I really liked the small size of CWRU's Chemical Engineering department and felt that I could interact with faculty on a personal level. 
Q: What's your favorite memory of CWRU?
A: During my freshman year, I was lucky to see the Cleveland Orchestra perform at Severance Hall. I'm a fan of Tchaikovsky, so being able to listen to the world renowned Cleveland Orchestra perform his pieces was amazing! Moreover, Severance Hall is a beautiful venue and elevates the performances to another level.
Q: As a graduating student, what's one thing you'd like to share with incoming students?
A: Don't be afraid to ask questions! The key difference between "knowing" and "understanding" something is the willingness to seek answers to even the most trivial questions.