Graduating Student Spotlight: Kathryn Medrow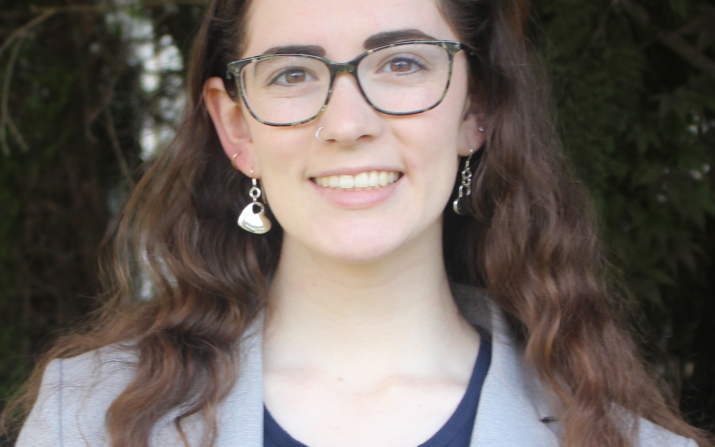 Published on
Apr. 5, 2022
Student Spotlight: Kathryn Medrow, Undergraduate 
Major: Polymer Science & Engineering
Minors: Biomedical Engineering, Music
Q: Why did you choose this area of study?
A: Polymer Engineering is a relatively new and rapidly evolving field. Discovering how materials act and interact with other systems is an exciting opportunity, particularly as industry begins to make the switch from traditional methods to more sustainable processes. 
Q: What are your plans after graduation?
A: I will be working as a Research Engineer for Saint-Gobain in Northborough, MA. 
Q: Why did you choose Case Western Reserve University?
A: I chose CWRU for three main reasons: 1) As a medium-sized research university, there are so many amazing projects going on at all times without a ton of competition for spots. Anyone who wants to do research in a lab can and should! 2) Campus culture is incredible. I came in with the mindset "collaborate to graduate" and I have found support in every endeavor I've taken on here. 3) Cleveland is a cool city with so much to offer! From museums to hiking to Lake Erie to delicious restaurants to concerts and Playhouse Square, there is always something to do on and around campus. 
Q: What's your favorite memory of CWRU?
A:  A favorite memory of CWRU is seeing my favorite poet of all time, Sarah Kay, speak at convocation in Fall 2018. As a new student, I loved seeing CWRU support passionate projects and spotlight artists. Meeting Sarah Kay after hearing her speak is a core memory for me for sure.
Q: As a graduating student, what's one thing you'd like to share with incoming students?
A: I was afraid to switch into engineering in my sophomore year as a pre-med student. I thought that it would overwhelm me and wreck my GPA. Now, as a soon to be graduate, I wish I would've trusted myself more that it would work out and that I could succeed.  If you want to pursue something, whether it's a certain major, activity, research, or sport, don't let the fear of failing stop you from trying. You don't have to be the best or the smartest to stay dedicated to your goals.