Entrepreneurial alumnus and family commit $1.5 million to Interdisciplinary Science and Engineering Building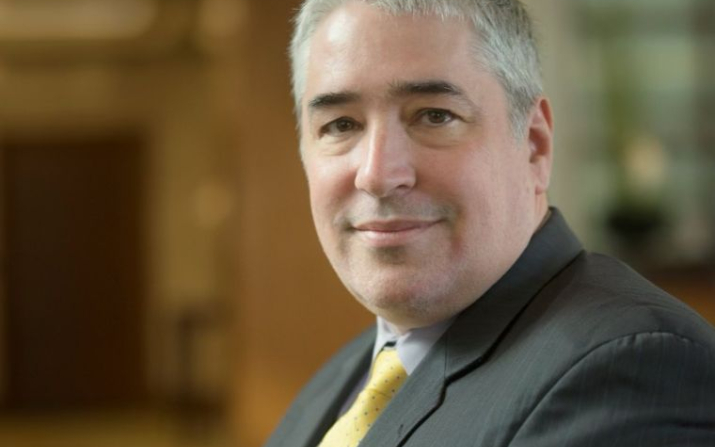 Published on
Nov. 13, 2023
Miguel Zubizarreta (CWR '90) likes to be part of projects from the beginning. 
In the early 1990s he collaborated with the founder of a small startup to create a new software solution that launched Hyland Software's journey to becoming a thriving global enterprise. Now Zubizarreta and his family are among the first to support another promising effort: Case Western Reserve University's Interdisciplinary Science and Engineering Building.
Zubizarreta's instincts and ability to help teams solve complex problems propelled him to top leadership positions at Hyland, including chief technology officer and executive vice president.
Now his passion for advancing discoveries and reshaping industries continues through a $1.5 million commitment from the Zubizarreta family, to Case Western Reserve University's 189,000-square-foot Interdisciplinary Science and Engineering Building (ISEB) project. A century bond the university issued last year will allow the gift to be fully matched, increasing the family's impact to $3 million.
"Miguel Zubizarreta's success in technology and leadership exemplify the power of collaboration among people with different areas of expertise," President Eric W. Kaler said. "We are deeply grateful for the Zubizarreta family's commitment to the Interdisciplinary Science and Engineering Building."
Zubizarreta's commitment to ISEB continues a family tradition of providing support for innovative or critical campus projects and initiatives, such as assisting the university's robotics and rocket teams, sponsoring student travel experiences, and improving learning opportunities through use of emerging technologies. His timely gift to support development of pandemic-related projects at the Larry Sears and Sally Zlotnick Sears think[box] gave students and faculty opportunities to create solutions for hospitals and other organizations.
The Zubizarreta family has a long connection with Case Western Reserve. In addition to Miguel earning his bachelor's degree in computer engineering from Case School of Engineering, his father, Armando, was a professor of Spanish and comparative literature in the College of Arts and Sciences.
"We believe the ISEB will help propel Case Western Reserve into the next century— where most things of value will be interdisciplinary," said Zubizarreta. "I want to give Northeast Ohio a chance to compete in that future. The practical side of research doesn't happen in one-dimensional silos. CWRU realizes that every major advancement requires a different paradigm, and the ISEB will provide that."