Applying AI to prevent the next pandemic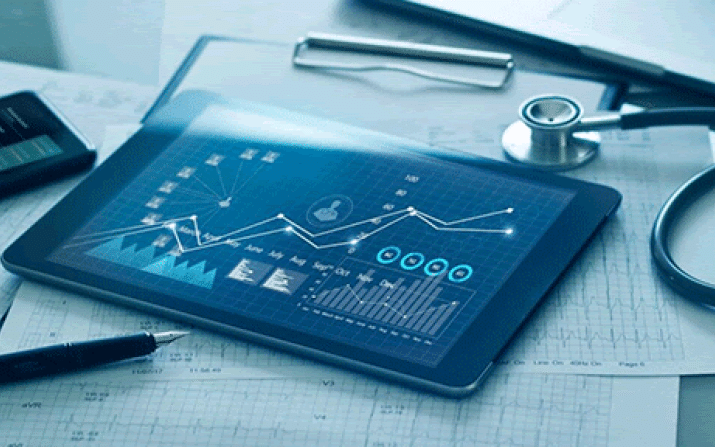 Published on
Sep. 30, 2022
Case Western Reserve University is leading a local team of scientists and medical professionals to determine how to apply artificial intelligence (AI) to prevent future pandemics.
With support from the National Science Foundation (NSF), the interdisciplinary effort includes faculty from such fields as computer science, medicine, law and management, all focused on ways of gathering and using data to improve pandemic prediction—while also maintaining individuals' privacy.
"The ongoing COVID-19 pandemic has shown that in our globally integrated society, a highly infectious pathogen can rapidly and pervasively ignite an evolving public health crisis at a global scale," said Jing Li, the Leonard Case Jr. Professor of Computer and Data Sciences at the Case School of Engineering, who is leading the work. "The traditional passive and retrospective data analytics that we presently rely on do not meet the needs of today's highly interconnected communities."
Li's team will focus on core public-health tools and strategies for pandemic early detection, genomic variation analysis, surveillance, contact tracing, mitigation and response.
"Coupled with advanced data analytics and AI solutions, we hope the results from this project will enable us to prepare better for future pandemics," he said.
Li added that the research team is also examining privacy concerns with data collection. Team members also will examine "pervasive health disparities and digital divides among our communities" and various barriers to adopt technology.
Broad-based team
The research team includes nearly 20 faculty members from disciplines and schools across the Case Western Reserve campus. Additional researchers are from Cleveland Clinic and Cleveland State University.  
Frank P. Esper, a pediatric infectious disease specialist from Cleveland Clinic, and Feixiong Cheng, a researcher in Cleveland Clinic's Genomic Medicine Institute, will offer their expertise. Brian Ray, the Leon M. and Gloria Plevin Professor of Law and director of the Center for Cybersecurity and Privacy Protection at Cleveland State, will assist on the privacy aspect of the work.
The NSF awarded CWRU a $1 million planning grant within its "Predictive Intelligence for Pandemic Prevention" initiative. It is planning to create several AI-informed public health centers nationally.
"We have expertise in computing, mathematical modeling, infectious diseases, health law, and social and economic science," Li said. "By leveraging the proposed research projects and engagement activities, we will be better-positioned to compete for the anticipated NSF centers."
---
For more information, contact Mike Scott at mike.scott@case.edu.
This article was originally published Aug. 23, 2022, in The Daily.