$12 million boost for energy storage research center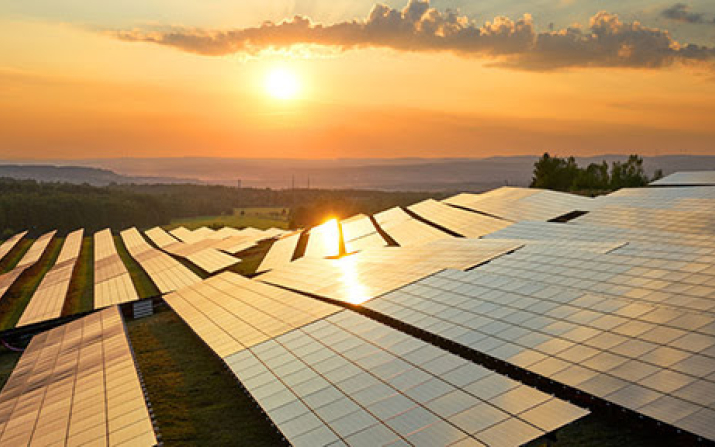 Published on
Sep. 16, 2022
The U.S. Department of Energy (DOE) has awarded researchers at Case Western Reserve University and partners across the country $12 million to advance their work to find innovative solutions for large, long-lasting energy storage.
The grant renewal will allow a Case Western Reserve-led team to better understand the fundamental science behind the novel electrolytes they are developing, technology that holds considerable promise in solving energy storage problems in the United States, officials said.
The new four-year DOE grant follows a $10.75 million award in 2018 that established the Breakthrough Electrolytes for Energy Storage (BEES) Center at Case Western Reserve.  
"The Department of Energy's second major investment in this center is a testament to the leadership and expertise of Professor Robert Savinell and his colleagues here and at our partner institutions, and the exceptional progress that they have made toward long-lasting large energy storage," Case Western Reserve University President Eric W. Kaler said. "Their work holds tremendous potential for helping to secure our nation's energy future."
The DOE on Thursday announced a total of more than $540 million in awards for university- and National Laboratory-led research into clean energy technologies and low-carbon manufacturing as part of the Energy Frontier Research Center (EFRC) program.
Partners in the project include researchers from: the University of Tennessee, Knoxville; Texas A&M University; Hunter College; University of Notre Dame; Columbia University; Ohio State University; New York University; and Pacific Northwest National Laboratory.
"We're doing our part to develop the next generation of electrolytes that can go into large-scale battery systems," said Robert Savinell, BEES director, Distinguished University Professor and the George S. Dively Professor of Engineering in the Chemical and Biomolecular Engineering at Case Western Reserve. "These would not be batteries for electric vehicles, but for storing much larger amounts of energy from wind farms, solar farms and at utility power plants so they can buffer the energy load as demand changes."
Also on the Case Western Reserve team from the Case School of Engineering: Rohan Akolkar, the Milton and Tamar Maltz Professor of Energy Innovation and Ohio Eminent Scholar in Advanced Energy Research; Burcu Gurkan, the Nord Distinguished Associate Professor of chemical engineering; Jesse Wainright, professor of chemical engineering; and Robert Warburton, an assistant professor of chemical and biomolecular engineering. And from the university's College of Arts and Sciences: Clemens Burda, professor of chemistry.
BEES Center focuses on electrolytes
The center is one among more than three dozen funded by the DOE over the last four years. Known as Energy Frontier Research Centers (EFRCs), they are trying to accelerate scientific breakthroughs that strengthen national energy security, according to the DOE.
Researchers led by Case Western Reserve focus on understanding the fundamental chemistry of two classes of electrolytes that are liquids with structures of varying sizes, from molecular to mesoscale, or an intermediate size.
One type is based on chemical compounds that have strong hydrogen bonding networks, and the other is based on microemulsions, such as oil, which are dispersed in water, Savinell said.
Generally, electrolytes are substances that break up into ions—particles with electrical charges—when they dissolve in a fluid. Examples include sodium, potassium, calcium, chloride and phosphate.
The electrolytes being tested by BEES researchers, however, are considered high-performance in both energy and power density, safe, non-volatile, low-cost and environmentally benign. 
Researchers hope they could serve as a breakthrough electrolyte for the next generation of flow batteries. Flow batteries are rechargeable batteries in which an electrolyte stored in tanks flows through one or more electrochemical cells.
DOE addressing energy challenges
Overall, the DOE research effort is in response to an ongoing challenge in the renewable energy industry: Despite all the advances in batteries of the last 20 years, modern technologies still can't store lots of electricity for long periods of time at low cost.
Growth in solar and wind power has historically been stunted by the lack of storage capacity. Current technologies are very expensive and can't provide the duration of power desired–hours or days, for instance.
Savinell said the foundational work being done at BEES will play a big part in achieving solutions to those energy challenges.
"That research takes time and patience, but we're starting to build a story here that's pretty exciting," Savinell said. "We're excited see where it is going next."
---
For more information, contact Mike Scott at mike.scott@case.edu.
This article was originally published Aug. 25, 2022, in The Daily.