Patricia Cheng
Civil Engineering
I'm a fifth year BS/MS student majoring in Civil Engineering and focusing in structural engineering. After graduation, I plan on finding work in a bridge/transportation design firm. Through my time here as an undergrad, I've been involved with the campus chapters of Habitat for Humanity, American Society of Civil Engineers, and Steel Bridge, and I've worked as a peer writing consultant for the Writing Center. This is my second year with the CSE Peer Advisors, and I'm genuinely so excited to be back. Peer advising has been one of my favorite things I've done at CWRU, and I'm looking forward to another year of meeting new people and sharing cool experiences.
---
Liisa Dollinger
Biomedical Engineering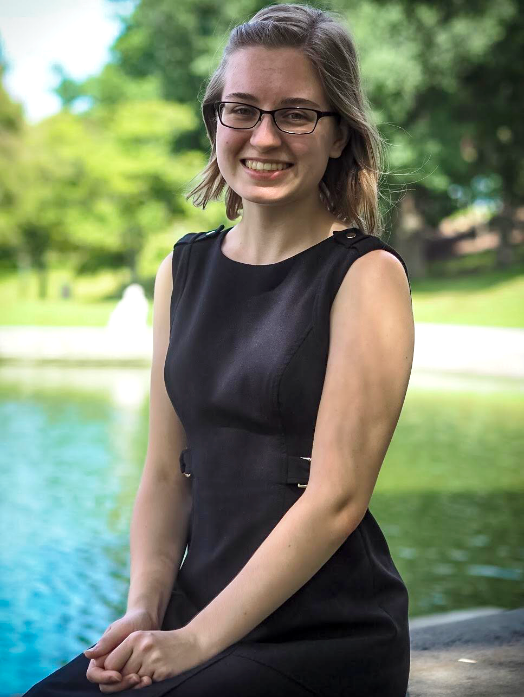 I am a fifth-year biomedical engineering major returning from a yearlong co-op in medical device development at Nottingham Spirk. Before that, I took a semester studying abroad at Kings College London in the Health and Society program. Over the years at CWRU, I have been a supplemental instruction leader, an orientation leader, a three-time mentor through WISER, and a two-time CCEL Civic Engagement Scholar; I have played quidditch, planned a Yule Ball, jointed honor societies, conducted research, worked in Financial Aid and Student Employment, and taken summer classes. Whatever you want to do –whether it's planning your four-year class schedule or finding the right study abroad program or just balancing life and work –I can help you through it.
---
Nathan Ewell
Chemical Engineering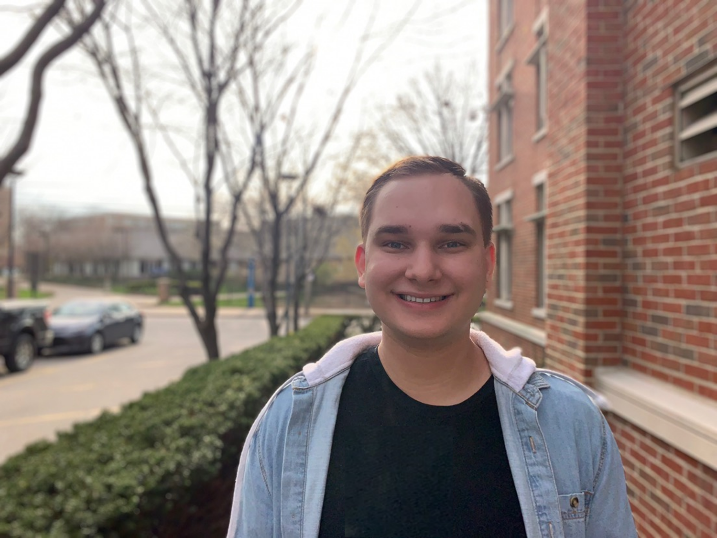 I am a senior chemical engineering student from Canton, Michigan with a minor in economics. I have research experience in the areas of polymer nanoparticles and redox flow battery electrode materials gained during NSF REUs at Princeton University and MIT respectively, and I participate in the development of electrochemical biosensors here at Case. Outside of class, I am involved as a TA, ThinkEnergy Fellow, and member of Tau Beta Pi Honor's Engineering Society, Sigma Nu Fraternity, and Design for America. In my free time, I enjoy video games, watching Netflix, and playing with my dogs. After graduating, I plan to pursue a PhD in chemical engineering.
---
Simi Ganjoo
Polymer Engineering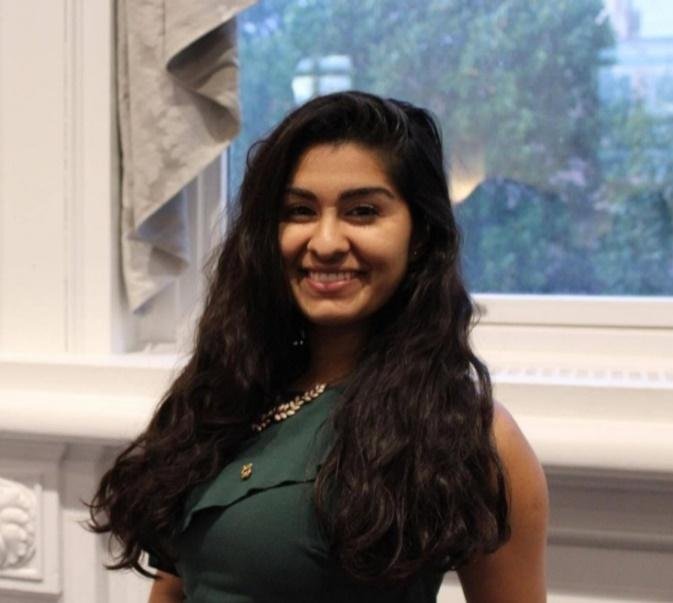 I'm a fifth-year Polymer Engineering BS/MS student from Princeton, New Jersey. Throughout my undergraduate experience, I've been a member of She's the First and Alpha Chi Omega, a TA and a part of three research groups. I've also had a year-long co-op at Philips Healthcare, and I'm happy to help with the process of finding and preparing for a co-op! I might have an unhealthy obsession with Netflix, color coded excel sheets, and Baja Blast Freezes from Taco Bell, so catch me during a sugar rush to help you plan out your time at CWRU or discuss the latest episode of Patriot Act!
---
Jacob Hawthorne
Mechanical Engineering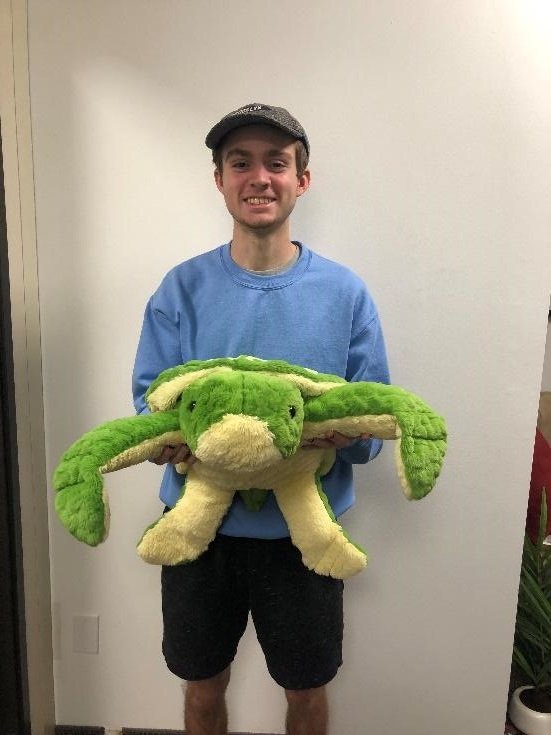 My name is Jacob Hawthorne; I am a fourth-year student in Mechanical Engineering from St. Clairsville, OH. I started my degree in Biomedical Engineering but switched at the end of my second year. During my time at CWRU, I have been a research assistant in Dr. Durand's lab, Dr. Quinn's lab, and served as a Peer Tutor for numerous classes. I spent my last two summers as an intern previously with Murray Energy Corporation and most recently with Columbia Gas of Ohio. I enjoy exercising, watching soccer, and playing video games in my free time. I am looking forward to working alongside fellow Peer Advisers and bettering the overall experiences of students!
---
Panagiota (Penny) Kitsopoulos
Mechanical Engineering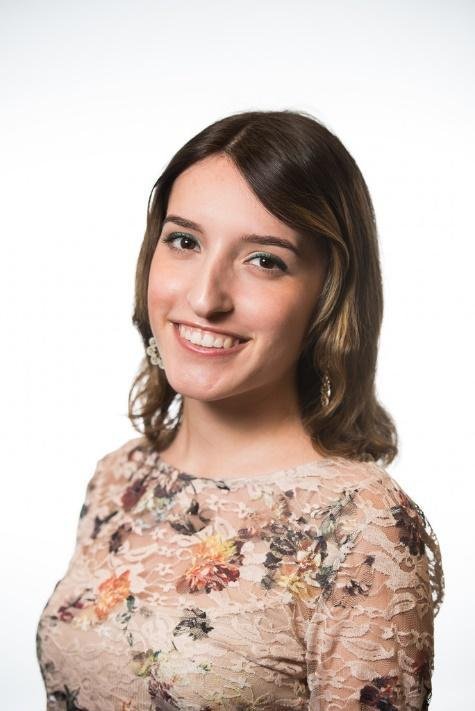 I am a senior mechanical engineering major here at CWRU. I was born and raised on the island of Crete, Greece, and moved to Germany for my last two years of high school. In Germany, I was able to partake in the International Baccalaureate program and received the IB Diploma. I have interned twice under the Science Undergraduate Laboratory Internship (SULI) program at the Pacific Northwest National Laboratory (PNNL). At PNNL I had the opportunity to witness cutting-edge research and co-author a scientific paper on the friction stir scribe technique (FSST). I am a huge movie buff and I especially love old Greek movies and the Marvel Cinematic Universe, so if you are looking to talk about any of these please stop by!
---
Jess Kwok
Computer Science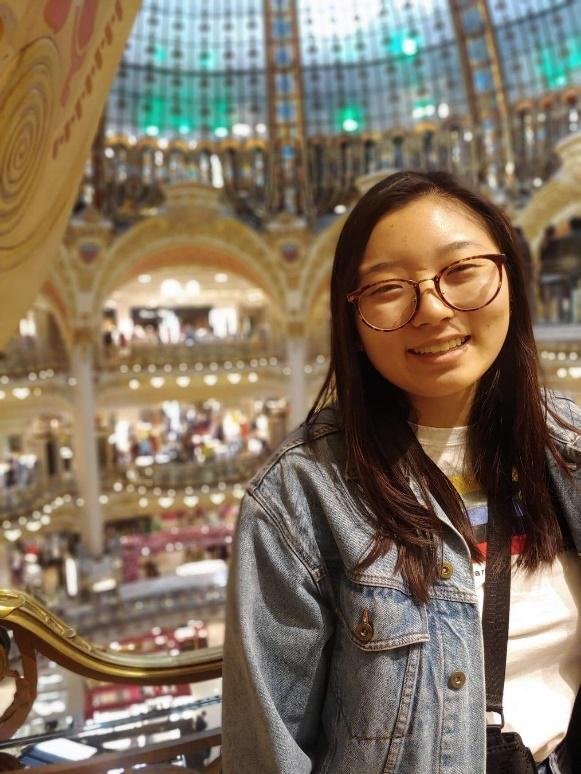 I am a senior Computer Science major here at CWRU, with minors in Music and Data Science. My experiences include playing violin in orchestra as well as leadership positions in Alpha Gamma Delta, Girls Who Code, and planning for the yearly trip to the Grace Hopper Conference. In the past I've worked on campus as a Collegiate Connections Mentor and Orientation Leader. I've also interned at startup in Cleveland and most recently, at Progressive as a Software Development Intern. I want to take on Project Management jobs after school because I like talking to people too much to be sitting at a computer, coding all day so come bring your questions or just come to talk! I like to spend my free time watching food shows, cleaning/organizing, hanging with friends and cat, and exercising... sometimes:)
---
Dennis Lin
Computer Science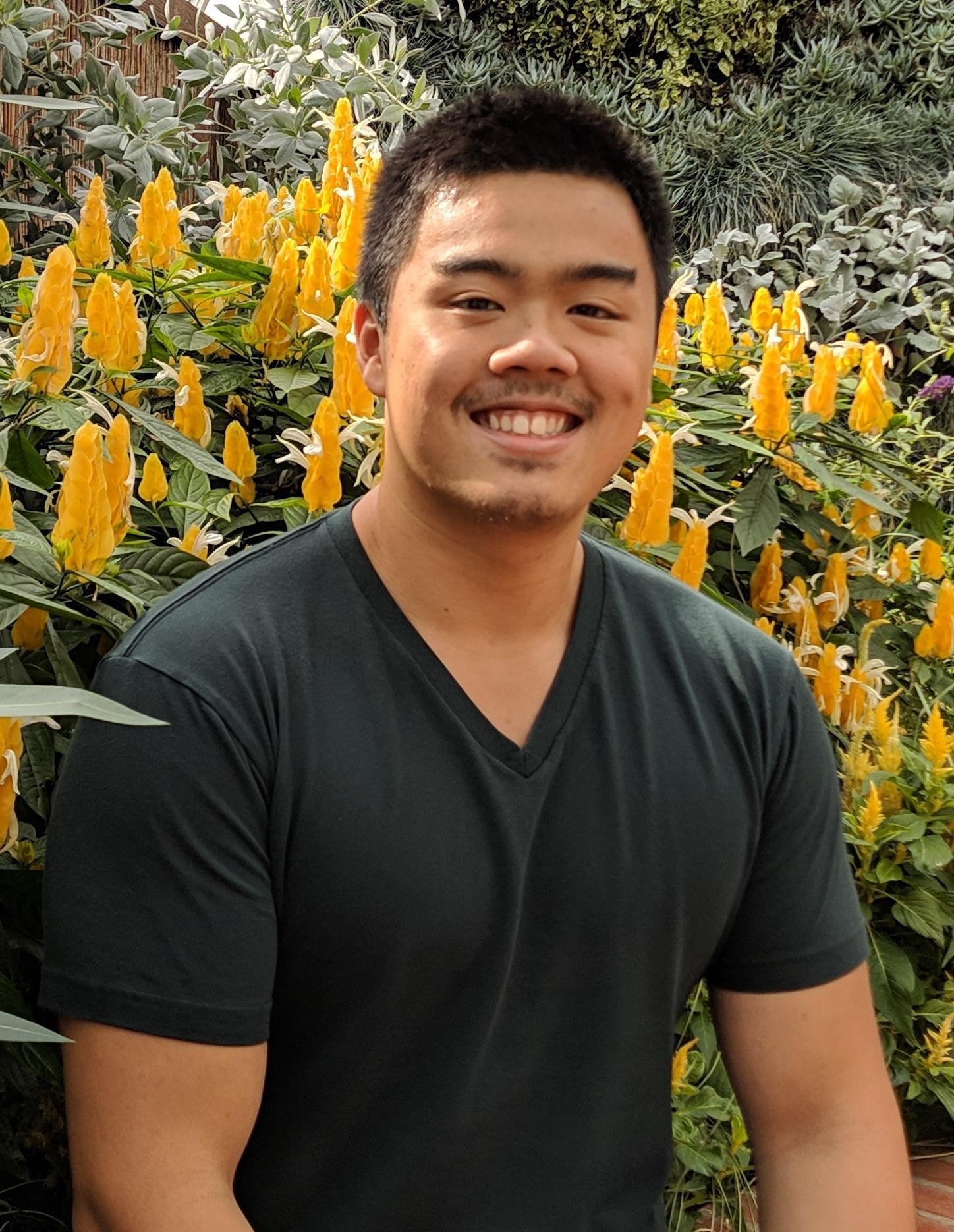 I am a 5th year international student in my BS/MS program in Computer Science. I majored in Nursing for my Freshman year but switched over to CS. My current focuses are Artificial Intelligence and Software Engineering. I have also done quite some Game Development classes and projects so I am more than happy to introduce this field to you! I have also done a few internships/co-ops. Technical aspects aside, also feel free to come to me for ideas of what to do or eat in Cleveland. I am an overall sports and computer games lover. Let me know if you are down for a basketball game!
---
Joel Linebach
Polymer Science & Engineering and Dance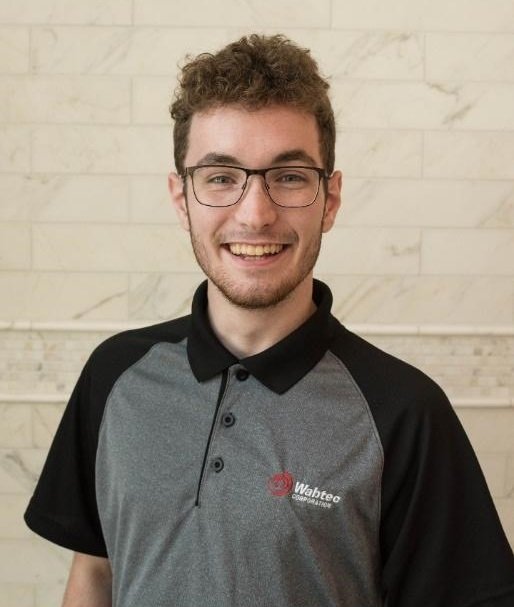 I am a rising junior from Erie, PA studying Polymer Science & Engineering and Dance. I have deep seated interests in medicine, math, and biology, and I explore these by also minoring in Mathematics and Biomedical Engineering. This summer I just completed an internship at GE Transportation, A Wabtec Company in their Applied Innovation division. I worked as an Additive Manufacturing Engineer maintaining various polymer and metal FDM and DMLM printers and working to improve print quality. At CWRU, I am very connected with the campus through my involvement as president of Urban Elementz, treasurer of Spartan Tappers, co-president of Mather Dance Collective, a Peer Tutor, an Orientation Leader, reporter of Alpha Chi Sigma (a professional chemistry fraternity), and a member of Sigma Nu. When not working or in classes, you can often find me in rehearsal for the fall or spring dance concerts or researching water-splitting and star polymers in the Rodionov Lab. I love running, quoting vines, and playing the flute; furthermore, I am very excited to be guiding and helping my fellow peers here as a Peer Advisor!
---
Derrick Liu
Electrical Engineering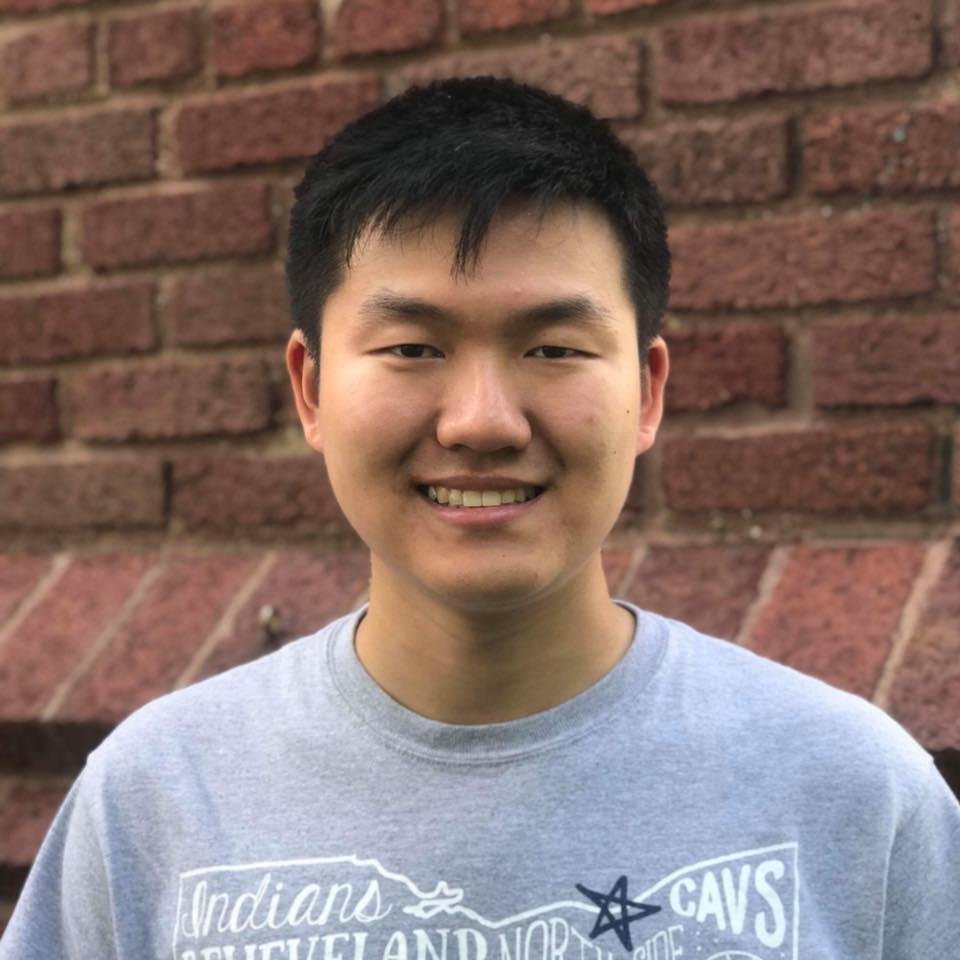 I'm a rising senior studying Electrical Engineering with a minor in Biomedical Engineering, trying for medical school post-graduation. I've had a lovely experience at CWRU thus far, and have been involved on campus as a tutor, undergraduate TA, and EMT. I've also worked in various research labs: as a research assistant in computational neuroscience, and as an assistant/coordinator for UH's Department of Family Medicine/Cases Center for Community Health Integration. In my free time, I enjoy playing the violin, pampering my two cats, living vicariously through Gordon Ramsay's YouTube channel, and volunteering at local animal shelters with Campus Canines (shameless plug). Feel free to drop by for a hello or some help!
---
Tyler Nerthling
Biomedical Engineering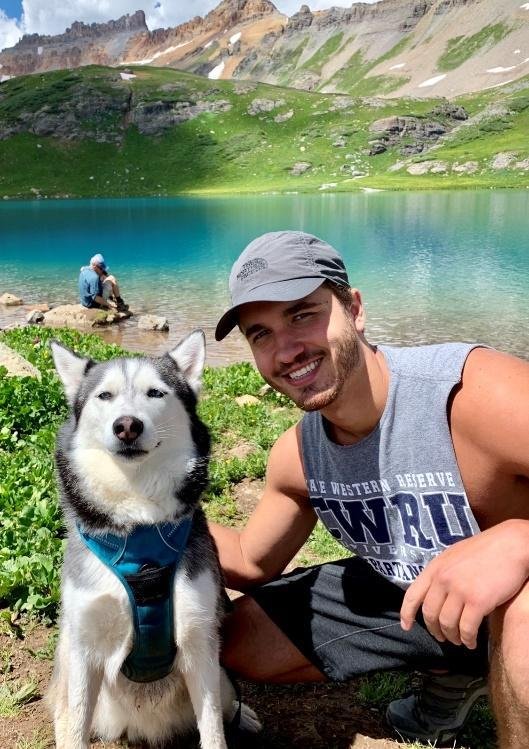 I'm a rising senior majoring in biomedical engineering on the devices and instrumentation track as well as minoring in electrical engineering and business administration. When I have free time, I enjoy hiking, sports, and being outdoors with my dog. Aside from that, I am involved with the lacrosse club, a biomedical research team, and Zeta Psi fraternity where I am the current president.
---
Rhiannon Reese
Materials Science & Engineering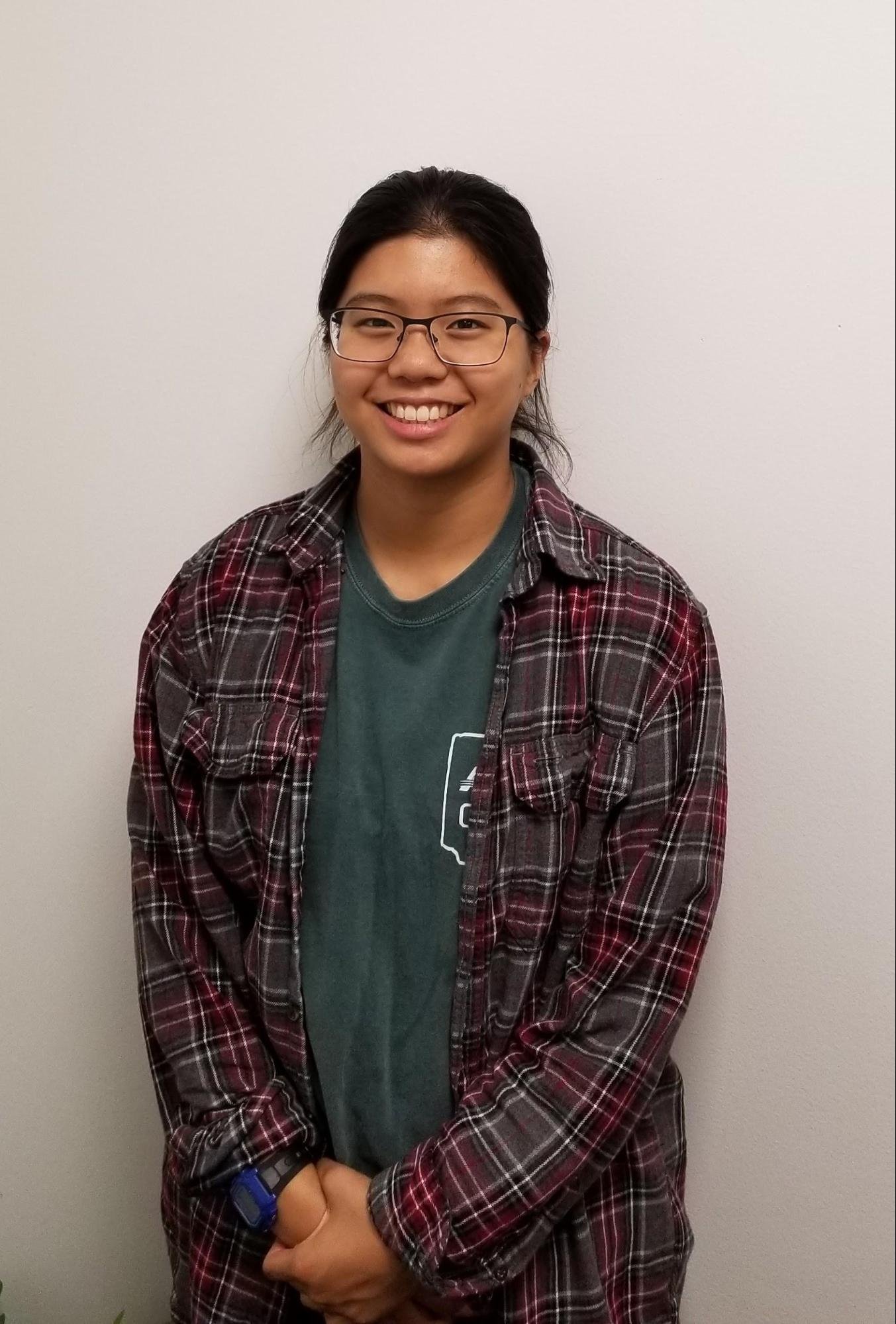 I am a junior-and-a-half/senior-minus (technically a senior) majoring in Materials Science and Engineering with a concentration in structural materials, as well as a minor in mathematics. I have co-oped at Lincoln Electric out in Euclid, as well as having done other research here in the Materials Science department. On campus, I've been a part of the varsity swimming & diving team (fun fact: I've competed in both), The Althenian, Case Camerata Orchestra (I play viola), and the Undergraduate Materials Society. In my free time, I also enjoy reading, tumbling, and eating foods very slowly. If you ever want to have a chat at the Coffee House, Let me know!
---
Ben Shrager
Systems & Control Engineering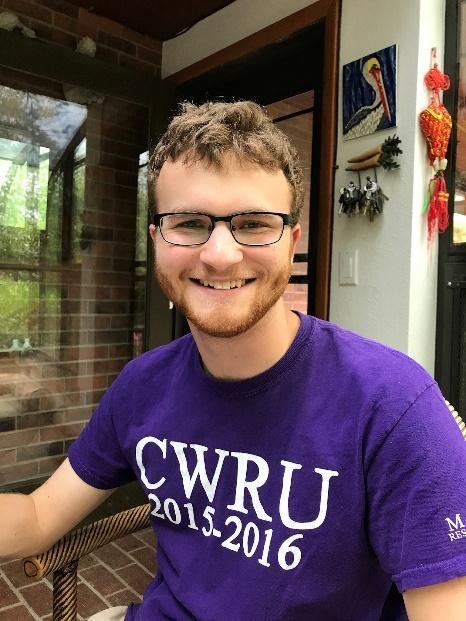 I'm a rising 5th year Master's student in the BS/MS program for Systems & Control Engineering. I just received my Bachelor's in May 2019 and I am planning to receive my Master's in May 2020. Alongside my Engineering major, I also received a Mathematics minor. I'm originally from Princeton, New Jersey, and have done internships at NASA Glenn Research Center in Cleveland and Lockheed Martin in Littleton, Colorado, as well as summer research (for my Masters) at the Air Force Research Laboratory in Dayton, Ohio. Around campus, I've been involved with Greek Life, the LGBT community and various other professional and social clubs including Tau Beta Pi and the Spartan Marching Band.
---
Ali Sivilotti
Computer Science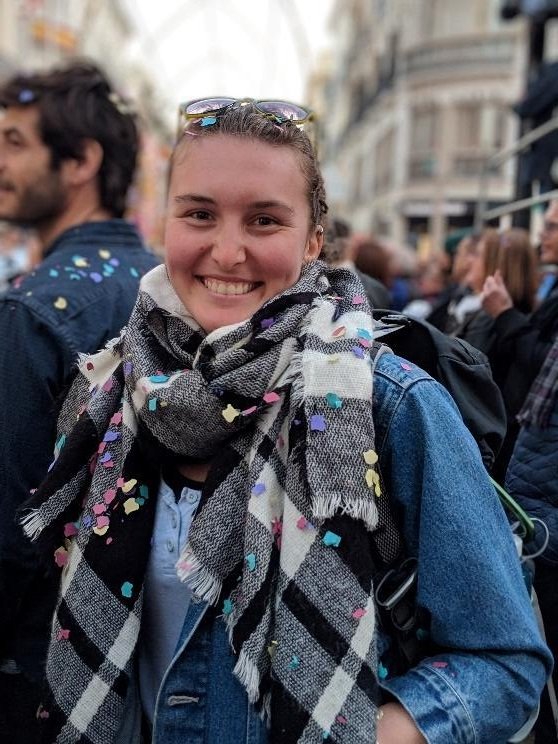 I am a junior studying Computer Science with minors in Biomedical Engineering and Spanish. My experiences include varsity soccer, working for CWRU EMS, and studying abroad in Madrid. In addition, I have been able to be a part of the Civic Engagement Scholars Program as well as Project STEP-UP. I spend my free time backpacking, traveling, and exploring new things. Stop by, say hi, and let us know if we can do anything to help support you!