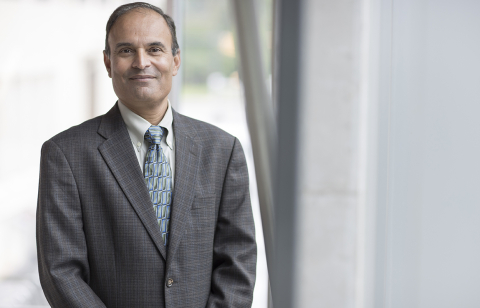 Fall is officially in the air at Case Western Reserve University, despite the Cleveland weather remaining stubbornly hot and humid. On Aug. 23, the university welcomed students, faculty and staff back to campus for the 2021–22 academic year. After a difficult 18 months, it is remarkable to have the Case School of Engineering community together again.
Walking across campus, I feel an immense appreciation for the little things we so often take for granted—the quiet tapping of keyboards as students work in Nord Hall's common areas, the exuberant chatter reverberating off the trees in the quad, the sounds of a new chapter unfolding before us. Embracing these common, everyday moments has brought an elevated level of gratitude and I look forward to seeing what the future will hold. 
In exciting news, I am pleased to announce that John Lewandowski, the Arthur P. Armington Professor of Engineering II in the Department of Materials Science and Engineering, has been named a Case Western Reserve Distinguished University Professor, the highest honor the university bestows on a member of its professoriate. Over the course of his 35-year tenure, John has been recognized as one of the school's most motivating and engaging instructors. In addition, his research in materials science is globally renowned, establishing him as a leader in his field. Congratulations, Professor Lewandowski!
At the Case School of Engineering we pride ourselves on pioneering breakthroughs in education and research, all in an effort to build a better tomorrow. Our faculty and staff continue to advance incredible work in support of this mission. As just one example, scientists in the Center for Computational Imaging and Personalized Diagnostics recently used artificial intelligence to identify new biomarkers for breast cancer that can predict aggressiveness of tumors and recurrence of cancer. 
Even in the midst of uncertainty and challenges, the Case School of Engineering community remains steadfast in its commitment to solving some of life's most urgent problems and educating future engineering leaders. Thank you for your continued support in helping us achieve this vision.
Venkataramanan "Ragu" Balakrishnan
Charles H. Phipps Dean, Case School of Engineering