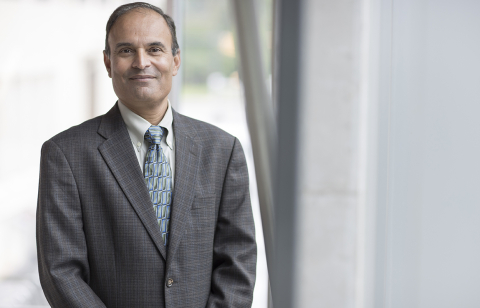 The 2020-21 academic year will be historic for many reasons. An unprecedented world-wide pandemic has forced us all to look at the world—and education—through a different lens. What will not change is the Case School of Engineering's dedication to educating the best and brightest students.
We have established a curriculum focused on developing the whole engineer, which builds a strong foundation in the fundamentals of engineering while also teaching the communication and teamwork skills that are crucial in the workplace. This starts from day one with our new  Roger E. Susi First-Year Engineering Experience, which takes first year students out of the lecture hall and into a hands-on lab environment. 
Case School of Engineering students benefit from a wide range of degree programs, including a newly-established department of Computer and Data Sciences and the nation's first stand-alone polymers department. Students are encouraged to explore passions not only across the fields of engineering, but throughout Case Western Reserve's full range of course offerings, from music and art to math and history, creating rich experience that they will carry with them long after they leave our school.
Case Western Reserve University has always maintained a legacy of strong research, and that legacy continues in the groundbreaking work taking place on a daily basis at the Case School of Engineering. Our students have the opportunity to explore research opportunities with field-leading faculty researchers as undergraduates, contributing early on to solutions that impact infrastructure, the environment, space travel, health care and more.
While the last few months have been trying, I've seen many encouraging things: collaboration, innovation and proof that the Case School of Engineering is not just educating the next generation of engineers—we are providing a hands-on, research-rich educational experience that has allowed our students to be an active part of developing solutions, even before they graduate.
I believe in the power of this community to move forward with resiliency, creativity, cooperation with and care for one another. I am proud to be among you in this historic time.
Sincerely,
Venkataramanan "Ragu" Balakrishnan
Charles H. Phipps Dean, Case School of Engineering